Here's how Redwall looks in teh TV series. It gives you a bit of an idea how the grounds etc are set out. The impression I had from the books is that it was all one wing rather than two, and that the bell tower was at the end of one of the buildings but this gives you an idea, at least. It's worth noting too, that it is mentioned in the books that the bell tower is not accessible from within the main abbey building and that you have to go out into the abbey grounds to get to it.
This map seems pretty good although I didn't imagine it with all the courtyards - I had the impression it was all one building.
This is closer to how I pictured it.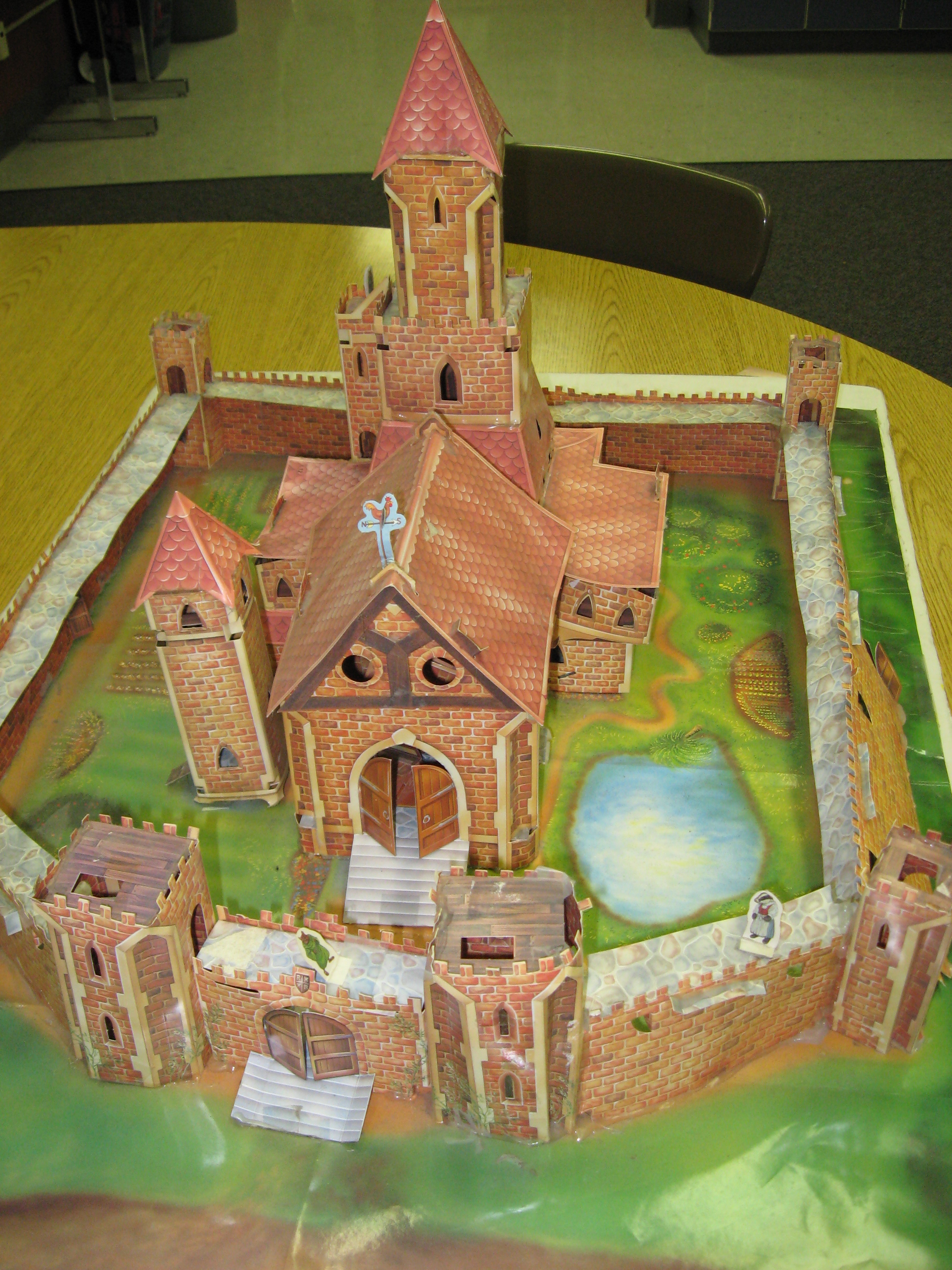 Here's
a helpful site with information about the abbey and the world of Redwall in general.
And this, because it's cute. ^^