RandomGeekNamedBrent wrote:...

I feel sad because in both of the ones I've been part of so far, the drawing of me has been late. T.T

oh well. I look forward to it, whoever got me.
... GUUIIIIILLLLT. *shakes fist at sky* ;_;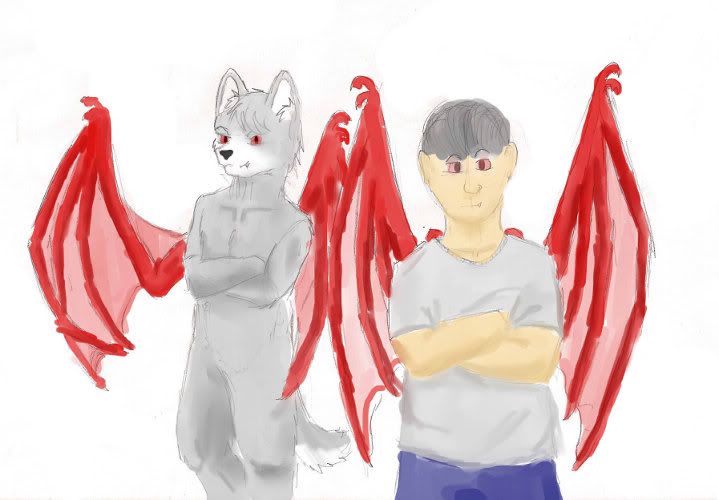 Sorry it was late. School work and other obligations and blah. So here's Brent plus a wolf clone.
Also, it seems that whoever got me is late as well. Karma, maybe? =P