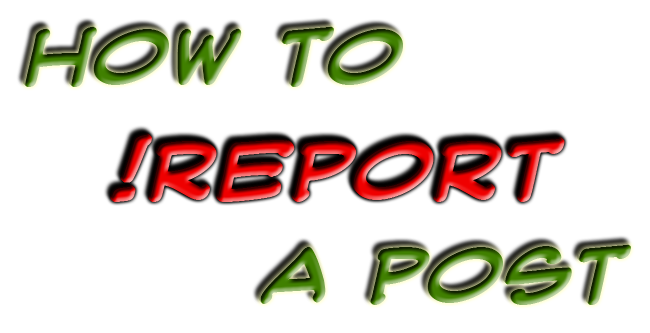 If you see a post that violates one of the forum rules, please submit a report rather than talking about the fact that the post is bad.

To do that, find and click on the

Report button located in the lower-right corner of the first rule-breaking post. Please do not report more than one post in a single thread; anyone with moderator permissions in the appropriate forum will receive a link to the reported post in their moderator control panel and read through the entire thread from that post onward.

Once you have elected to file a report, you will be directed to a report form.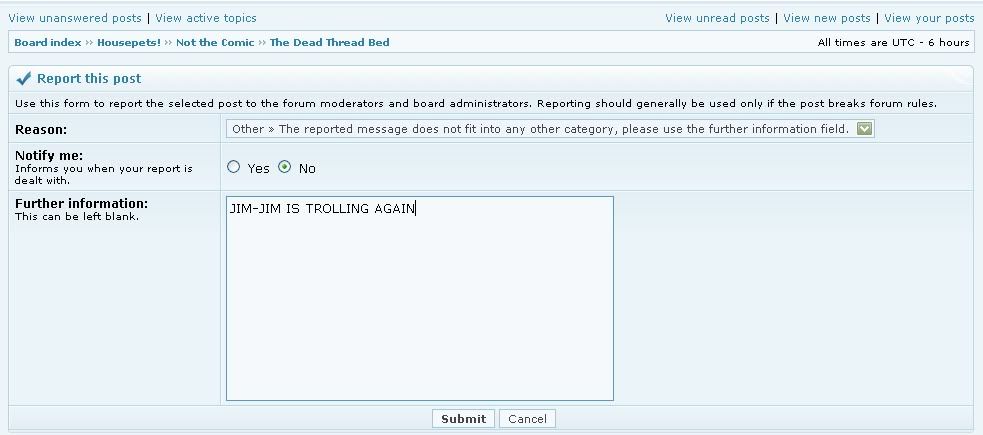 Select the most appropriate option from the drop-down box and (if necessary) enter a brief description of why you're reporting the post in the text box. If you select the radio button to be notified when your report is dealt with, you'll receive an automatically-generated e-mail which basically says "Your report is being handled by a moderator or administrator and has been closed. For more information, contact [whichever mod closed the report]."

By following this procedure, you'll help us deal with any issues that may arise while simultaneously not mini-modding. Thanks, guys!