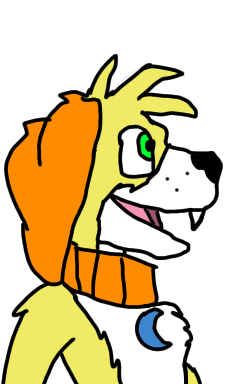 Blizzard
Blizzard was a lab dog. He was not alway dog. He used be to human named Freddie Walkson. One day, Freddie find a mystery golden poke ball-like and open it. He free Cove the dranconquss. Cove take him to enter to Housepets! dimension He become pup and was trapped in Housepets! universe. He became Cove's pet. Later Blizzard meet Bolt the white fox, who was once human. After Cove get arresting for try steal Blizzard's fate, they was move to wolf's house and become Equal Chance Program members. He meet a lot of friends. He meet Cookie, the brown dalmatian and get crush on her and he had questions about dating a dog. He have Dimensional Stopwatch Travel (D.S.T.). that he can use to go other universes and his universe but he will never becomes human again. It can give him powers.
Powers: Electricity Manipulation, Mind reading, Precognition, Telekinesis and Reality Creation
Dreams: Create his own superhero comic book.
Blizzard can't say his human name. In winter, he wear light blue winter coat and grey winter hat.
Cove the Draconequus
He was Pete's friend. He was a Demigod. Cove was banished to this universe and trapped in an gold pokeball-like as punishment for being such a troll in Universes for 9,00,000 years. He pull pranks and He like to mess random people's wishes with a twist. He like make chaos! He had grey goat head, dark gray mane, brown fur coat, black cat arm, yellow lion arm, tan deer leg, red dragon leg, grey winter dragon tail with a dark grey tuft, black raven wings and orange eyes. Cove disguise as 20s man and become Blizzard's mean owner.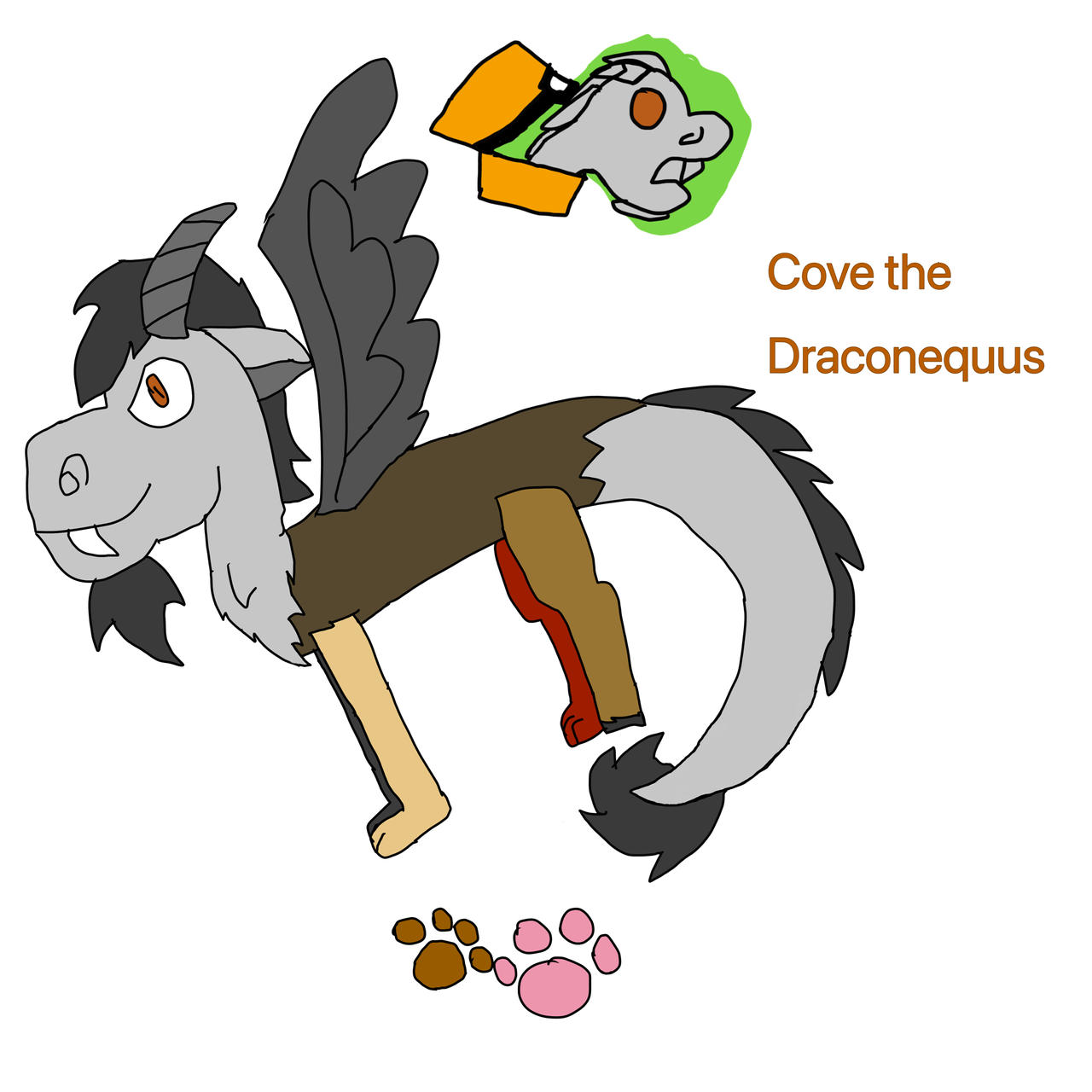 Bolt
He was an white and brown husky who was Blizzard's best friend. He help Blizzard adjust to his new life as a dog in the Housepets! universe.
He has dark brown fur with white fur on his belly, inner ears, muzzle, and the underside of his legs and tail. He wears a simple green collar with a grey dog tag. The collar is usually covered by his yellow bandana with a green bolt on it. He has green eyes.